Heterodyne SNOM
The key to successful developments of functional photonic devices lies in the fabrication and characterization. Valuable diagnostic tools not only improve our knowledge of photonic devices but also help us to establish the design rules. In view of this impact, during the past years we had initiated an effort to develop a diagnostic platform for nanophotonic devices.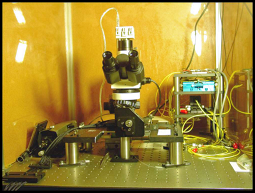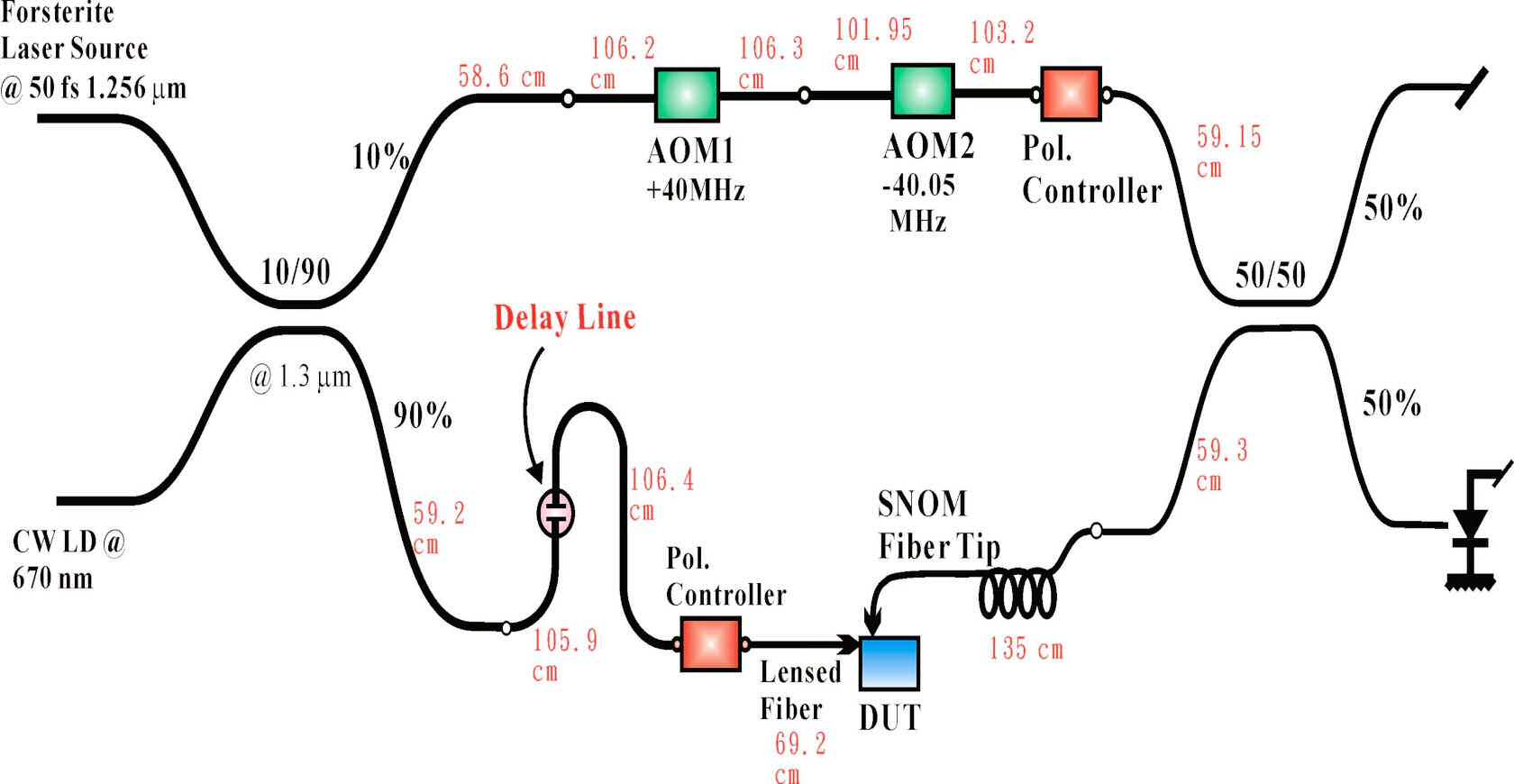 FIG. 5. (Left) Photograph showing the real setup for an all-fiberized hetrodyne scanning near field optical microscope installed in my laboratory. The entire system is located in an enclosure to prevent air turbalance and providing acoustic shielding. (Right) Schematic diagram showing the all-fiberized heterodyne interferometer.
The diagnostic platform includes a heterodyne interferometer to yield unique advantages of shot-noise limited detection sensitivity and infinite phase tracking capability.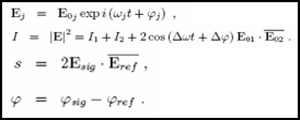 Here the signal intensity Is ~1x10-12 W ~1x10+7 photons/sec is below the noise floor of photodiode detectors. But by interfering this signal with Iref~1x10-4 W , the signal at the detector can be boosted to Is~1x10-8 W , which is well within the detection limit of a typical photo-detector.
In order to reveal the full-field characteristics of photonic devices, we combine the heterodyne interferometer with a scanning near field optical microscopy (SNOM) for the development of photonic devices with engineered subwavelength structures. Furthermore to couple light field efficiently into a photonic device, an efficient light coupling scheme with a lensed optical fiber into a photonic device in a SNOM setup is used.